Your day on the Route des Crêtes
Partnership Hartmannswillerkopf - Markstein
In order to boost tourism on the Route des Crêtes, from 11 July 2020, special rates will be offered to visitors to the Hartmannswillerkopf's Franco-German Great War Historial and to users of the rail sledge at Le Markstein.
Discounts will be offered for the visit to the second site when passing through one of the two structures. This means that access to the sledge will be reduced by €1.50 and admission to the Franco-German Historial will be reduced by €2 compared to the full price. In practice, a coupon will be given out when you go to the first site to benefit from the reduction at the second site.
This partnership enables users of the Route des Crêtes to extend their stay by discovering these two emblematic and complementary sites in the Vosges Mountains by combining historical discovery and fun activities.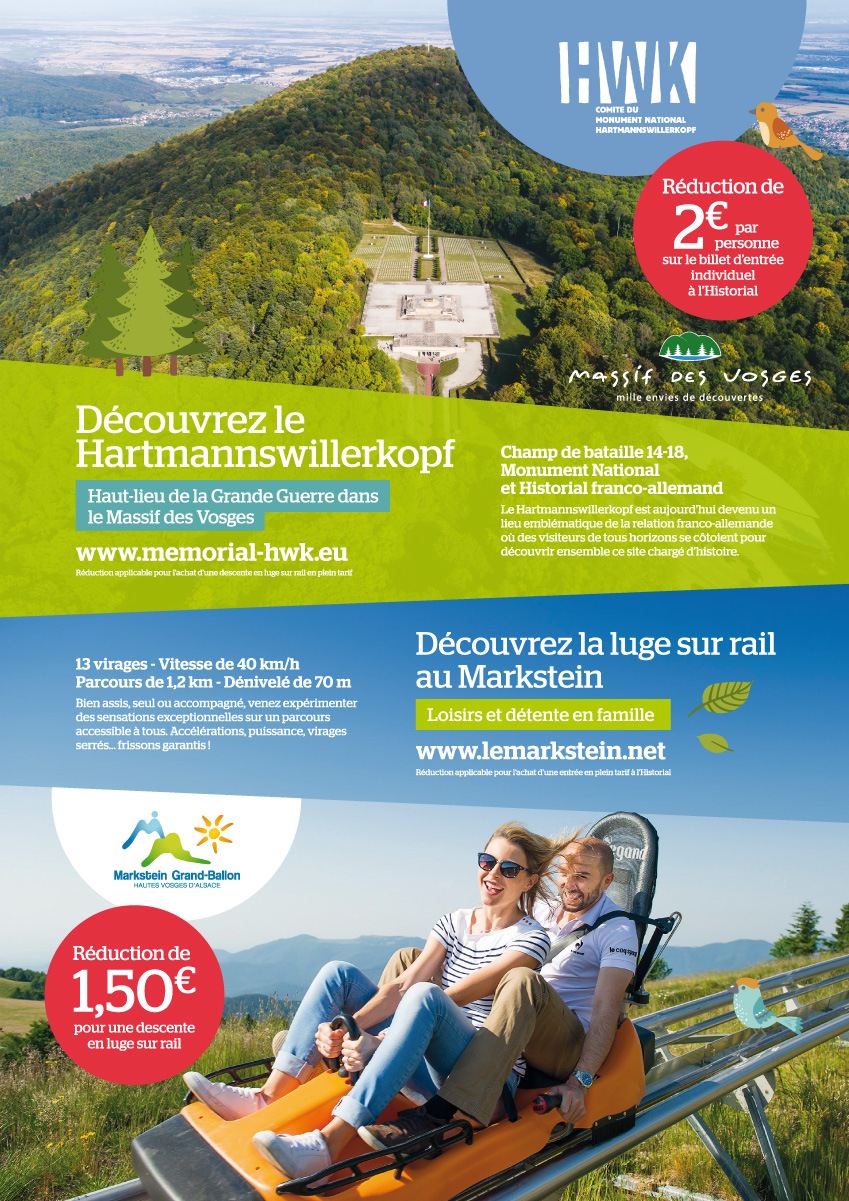 [Communiqué de presse] Partenariat Hartmannswillerkopf-Markstein