The Hartmannswillerkopf memorial site comprises a mountain battlefield and a Great War national monument. Because of the steepness of the terrain, visiting the site can sometimes be challenging for visitors. However, the Franco-German Great War Historial is completely accessible. The building, and the expositions it houses, was designed to be entirely accessible for visitors with different types of disabilities to discover the site and its history in a documented and interactive fashion.
The Historial: Different opportunities for different handicaps
When the Historial was being designed, there was a desire to conceive this building in such a way that it would be accessible to all visitors.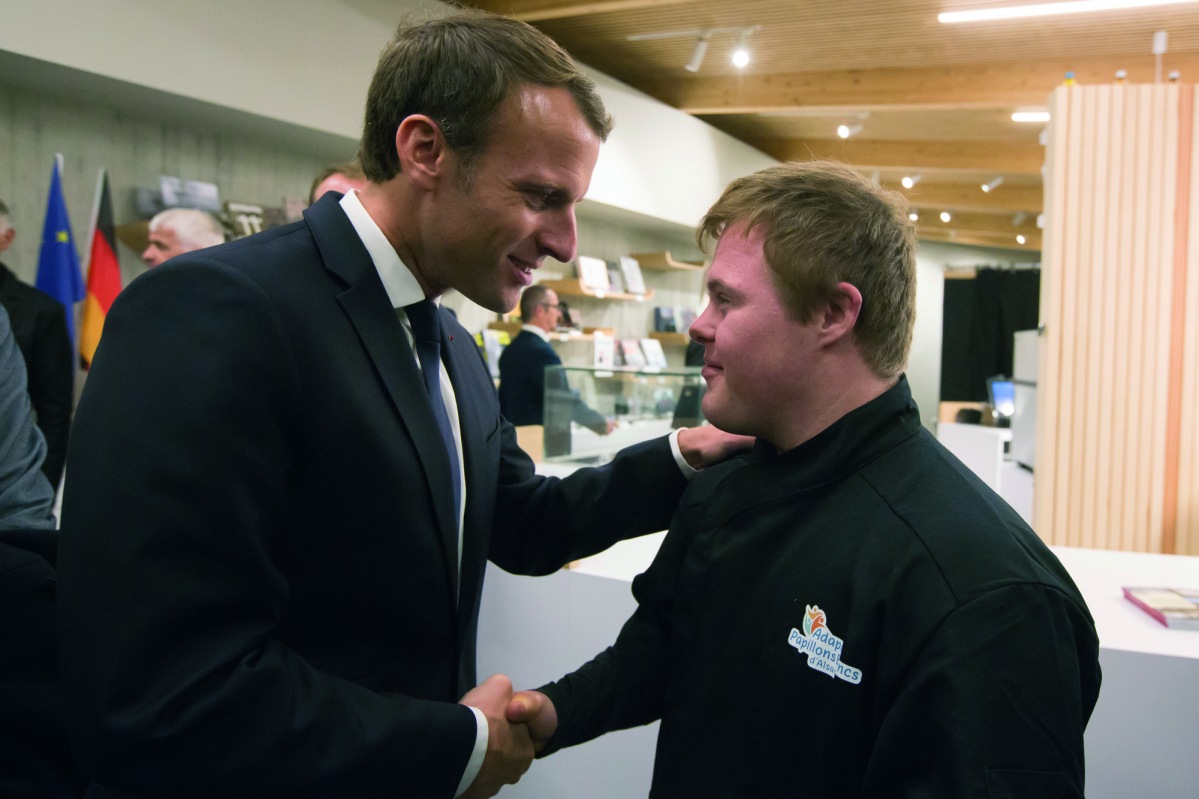 Mobility impaired visitors
Building and cafeteria completely accessible.
Two parking spaces are provided in direct proximity to the entrance.
At the National Monument, only the hall and the trench walkway are wheelchair accessible.
Mentally impaired visitors
Tailored visites available upon reservation.
Hearing impaired visitors
Subtitles in French, German and English on all our films.
The reception area is equipped with a magnetic induction loop.
Visually impaired visitors
Texts are in large print.
Zoomable texts in all interactive displays.
Tactile uniforms and models. In particular, it should be noted that there is a relief map captionned in Braille.
With a reservation, it is possible to organise a lecture within the auditorium or, depending on the weather, outside.
Accessibility
Two dedicated parking spaces located near the Historial.
Level access from parking area to reception.
The expositions, as well as the gift-bookshop and the cafeteria, are completely accessible.
Possibility of access to the hall of the crypt via the road.
A comfortable visit
Seating is available within the exposition area.
Sanitary facilities adapted to mobility impaired visitors.
Guide and assistance dogs are welcomed.