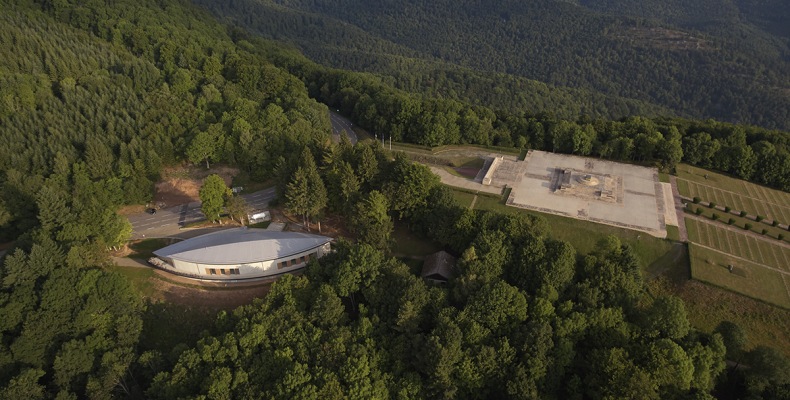 Hartmannswillerkopf
Site du Vieil Armand
68 700 WATTWILLER
Opening Times
Winter closure - Reopening of the Historial and the crypt on 1 April 2023
Opening hours of the Historial
Tuesday to Saturday: 10:00 am - 5:00 pm
Sundays and holidays: 10:00 am - 6:00 pm
Closed on Monday
Winter shutdown period
Route des crêtes
Dear visitors,
In the absence of snow clearing along the route des crêtes, the Hartmannswillerkopf is closed from 15 November until the beginning of April.
Last admissions will take place 1 hour before closing time
Adapted to people with reduced mobility
Charging terminal for electric bikes
Terrace, cafeteria and drinks
Gift and book shops
Getting to site
Hartmannswillerkopf can easily be reached by car or, for our more energetic visitors, by bicycle (mountain bike parking spaces with a charging terminal are available).
Dogs or other pets are not permitted in the Historial, in the area of the National Monument and the Necropolis, except assistance dogs and guide dogs for the blind. Dogs are allowed on lead on the former battlefield.
Bicycles are forbidden in the area of the National Monument, Necropolis and on the battlefield.
The memorial site can be found along the Route des Crêtes. GPS coordinates are: Latitude : 47.857774 | Longitude : 7.148905